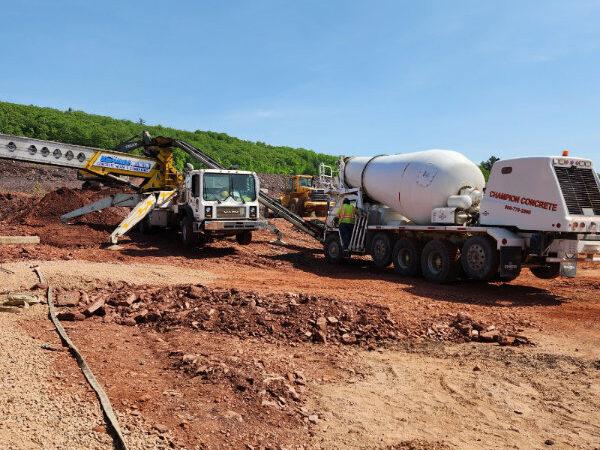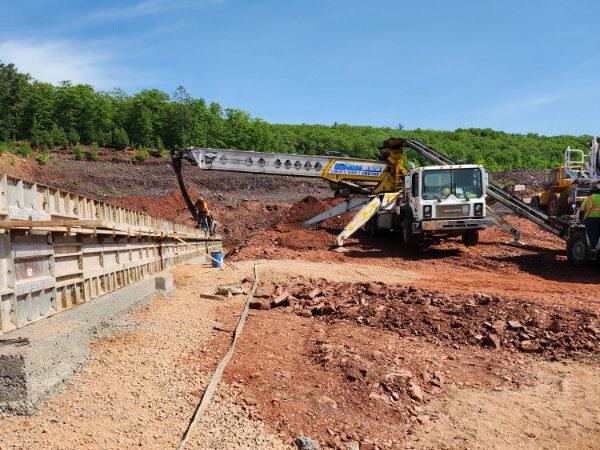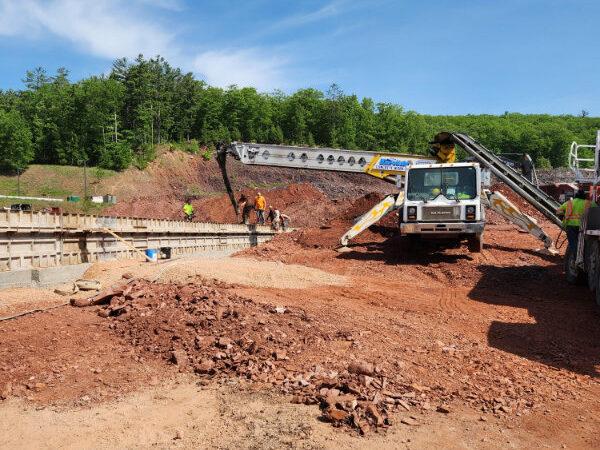 Concrete Conveying in Greater Green Bay
Kurowski Conveying is a family-owned company that makes cement work easy, saving contractors time and labor.
Established in 2000 by Ed Kurowski, Kurowski Conveying has helped concrete contractors and general contractors pour all grades of concrete and move stone, sand, and gravel quickly and efficiently. The truck-mounted mobile conveyor moves around the job site to access even the hardest-to-reach areas. At 110-feet long, the conveyor extends long distances to complete projects of all kinds. Concrete can be poured wherever it's needed for residential, commercial, and agricultural projects: flatwork, poured walls, elevated walls, and more.
Based in Green Bay, Wisconsin, Kurowski Conveying works at job sites located within 120 miles of Green Bay.
North to Marinette, Crivitz, Antigo, and Iron Mountain, Michigan
East to Kewaunee County, Door County, Sheboygan County, and Manitowoc County
West to Shawano, Wausau, Waupaca, and Stevens Point
South to Appleton, Oshkosh, Fond du Lac, and Milwaukee
Operating year round, Kurowski Conveying offers the convenience of on-site cement work without the cost and labor of maintaining, operating, and storing a cement truck of your own. Plus, Kurowski Conveyor pricing is fair and competitive, and free estimates are available. Lastly, Ed Kurowski and his staff are easy to work with, personable and dependable. Kurowski Conveying is just the partner you're looking for to move cement, stone, gravel, sand, or other materials quickly and easily.
Kurowski Conveying knows concrete – just ask any Northeast Wisconsin cement plant to confirm it. We have the machine and the operator you need to handle concrete, fast and easy.