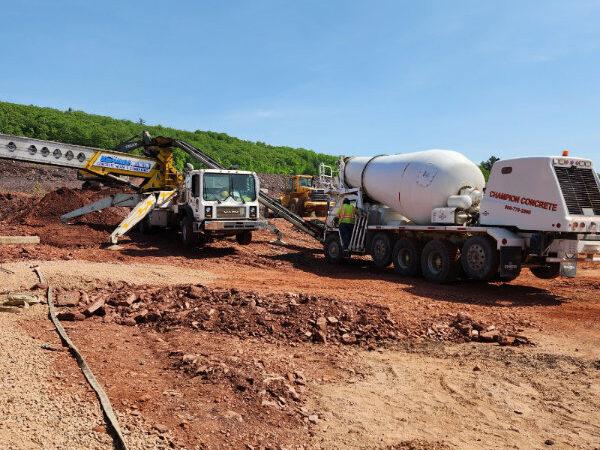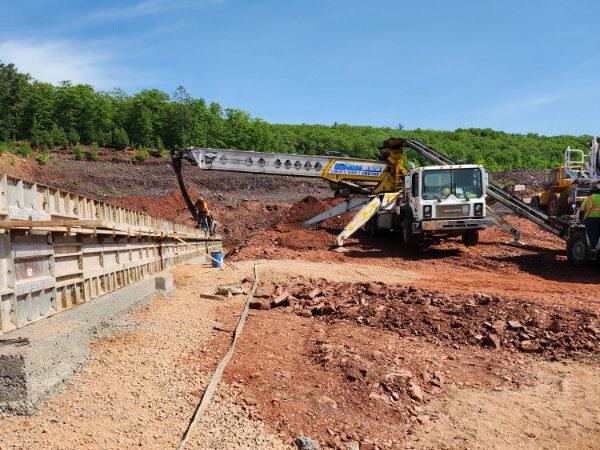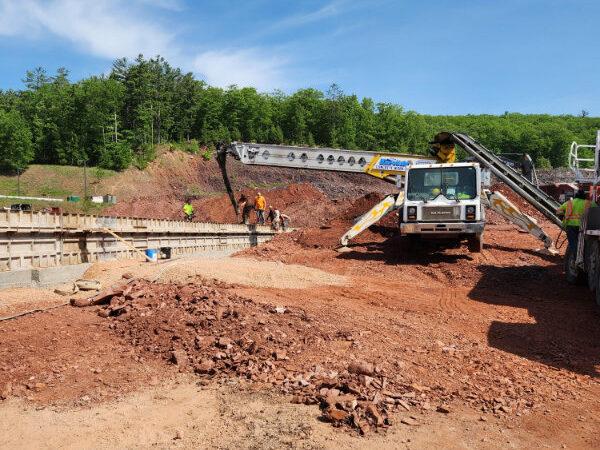 A: The conveyor pours all grades of concrete, plus other materials including stone, gravel, and sand.
A: Kurowski Conveying can be on your job site for an hour, a couple of hours, a full day, or multiple days. Call us, and describe your project, and we'll provide a free quote and estimated time to completion.
A: We handle all types of concrete pouring jobs, big and small. We pour concrete for flatwork, poured walls, elevated walls, manure pits, and wind turbine towers, to name a few.
A: Based in Green Bay, Wisconsin, Kurowski Conveying works at job sites located within 120 miles of Green Bay, from Iron Mountain to Milwaukee and Wausau to the Lakeshore.
A: For your convenience, Kurowski Conveying handles all of the set-up, operation, and clean-up. Our The operator runs both the trunk and the conveyor at the same time, using hand controls to manage the flow of concrete or other materials.
A: We save you time and labor by quickly and efficiently pouring concrete and moving sand, stone, and gravel at your construction site. Our family-owned and operated concrete conveyor company has been serving Wisconsin cement contractors for 25 years. We have an excellent reputation – just ask any Northeast Wisconsin cement plant to confirm it.