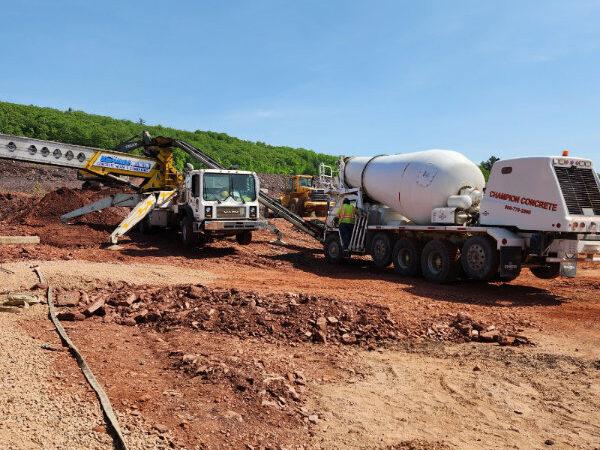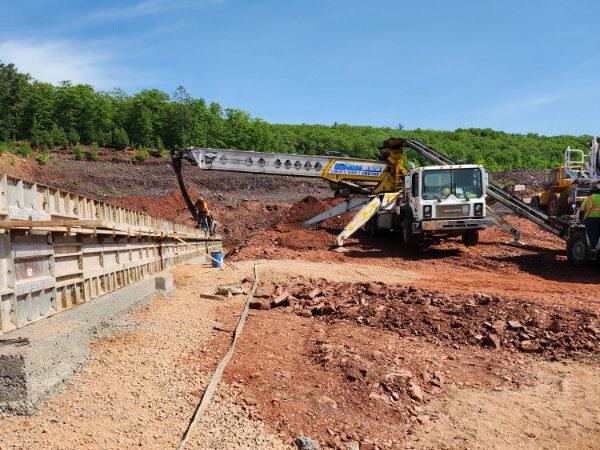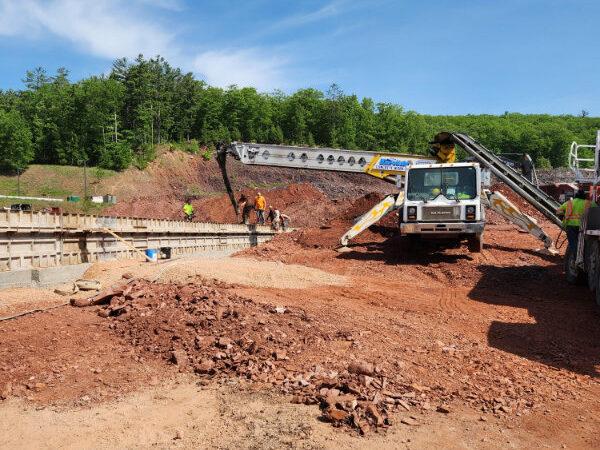 Professional Concrete Conveying
Kurowski Conveying offers the convenience of efficiently transporting mixed concrete from cement trucks to different locations of a construction site. The truck-mounted, mobile conveyor easily moves around a jobsite to pour cement where it's needed. In just 15 minutes, the conveyor can be folded up and moved to a new area of the project. This mobility and versability minimizes the time and labor required to get a construction project completed. Concrete conveying works great for flatwork, poured walls, elevated walls, and any other cement work.
The portable concrete conveyer is a valuable piece of equipment on the jobsite. Not only does it save time and increase efficiency with its mobility, the conveyor also reduces labor. The operator runs both the trunk and the conveyor at the same time, using hand controls to manage the flow of concrete or other materials. It's like having an extra man on your crew, in a time when many contractors are operating short-handed.
The 110-foot-long conveyor works for projects of all sizes, from a two-car garage floor to a wind turbine base and everything in between. Additionally, the conveyor also moves other materials besides cement, including sand, stone, and gravel. Whatever materials you need to move, the conveyor makes it easy. For concrete pouring and much more, contact Ed Kurowski for a free quote.
Kurowski Conveying knows concrete – just ask any Northeast Wisconsin cement plant to confirm it. We have the machine and the operator you need to handle concrete, fast and easy.